The integration of digital pedagogy into the daily practice of VET teachers cannot happen without a related vision, an intention from the school management and without collaboration of teachers.
Based on the topics and learning needs identified by teachers in the action plans, each school has planned its own internal training. The workshops were led by external experts and staff members with a higher level of digital skills and digital teaching experience than others.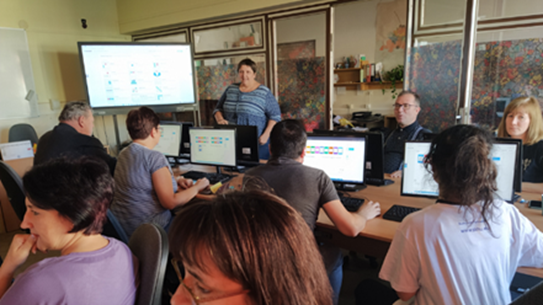 Workshop at Technical and Business Secondary Vocational School of József Szakkay (Slovakia) 
The teachers of the Számalk-Salesian Vocational High School recorded the workshops on video and shared the videos on the school's YouTube channel.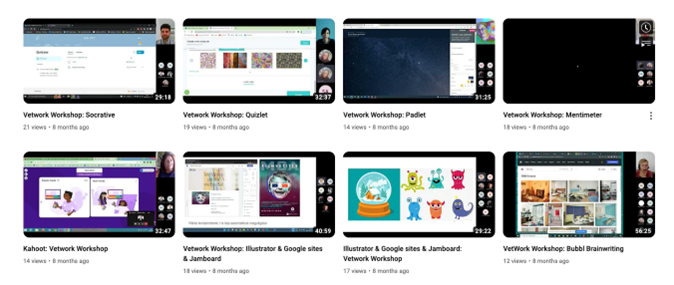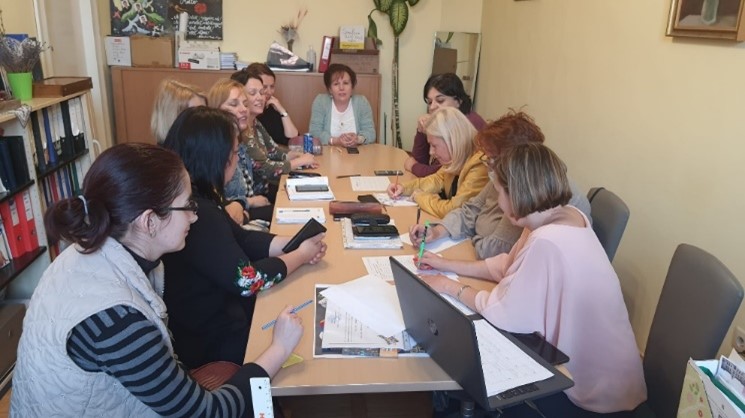 Workshop on Project Method in Szent László Roman Catholic High School (Romania)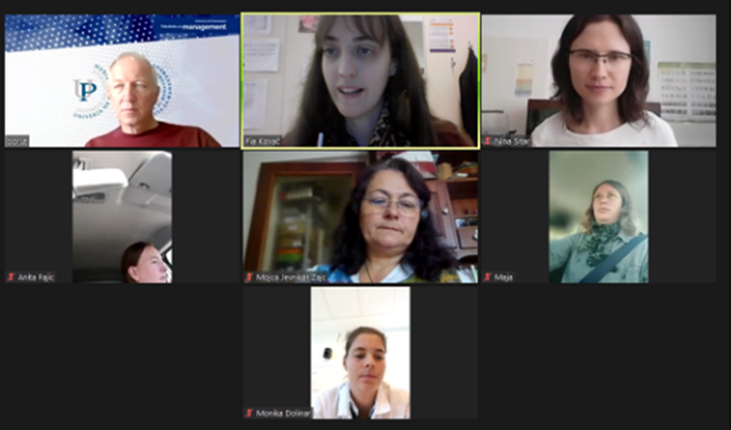 Online workshop by BIC (Slovenia)
Development of digital learning materials
Development of digital learning materials run in the partner schools in parallel with the workshops. Based on what they had learned in the workshops, the participating teachers created their own digital materials for their previously prepared lesson plans and shared them in the Digital Menu Card.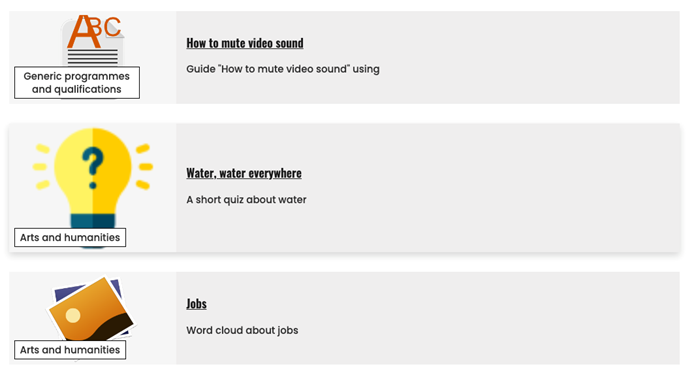 https://dmc.prompt.hu/hu/digital-materials
Results in numbers
The partner schools organised a total of 71 workshops on innovative teaching and assessment methods and digital tools to support pedagogical goals. 
758 teachers participated in the internal trainings in the five schools. 
50 digital micro-learning materials (videos, online quizzes, etc.) created by vocational instructors are freely available without registration to all teachers who visit the website as guests.