About the project
We cannot say that there aren't any enthusiastic teachers, or that the passion for teaching is missing. There are many teachers who are happy and enthusiastic about training courses that support their professional development. But when we ask educators one year after attending a course on digital pedagogy about the extent to which they could incorporate what they have learnt into their daily practice, the most optimist answer is 10-15%.
The project aims to embed the traditional digital pedagogy teacher training program in a broader context by organizing customized school-based contact training sessions, linking it to organizational development components that enhance institutional digital competence and quality culture.
One of the most meaningful results of the project is the digital storage and sharing site called DMC (Digital Menu Card) developed for VET teachers containing also a lesson/project planning tool.
PRESENTING DMC
by Kacsur Annamária
Latest Events
Kick-off meeting, Hungary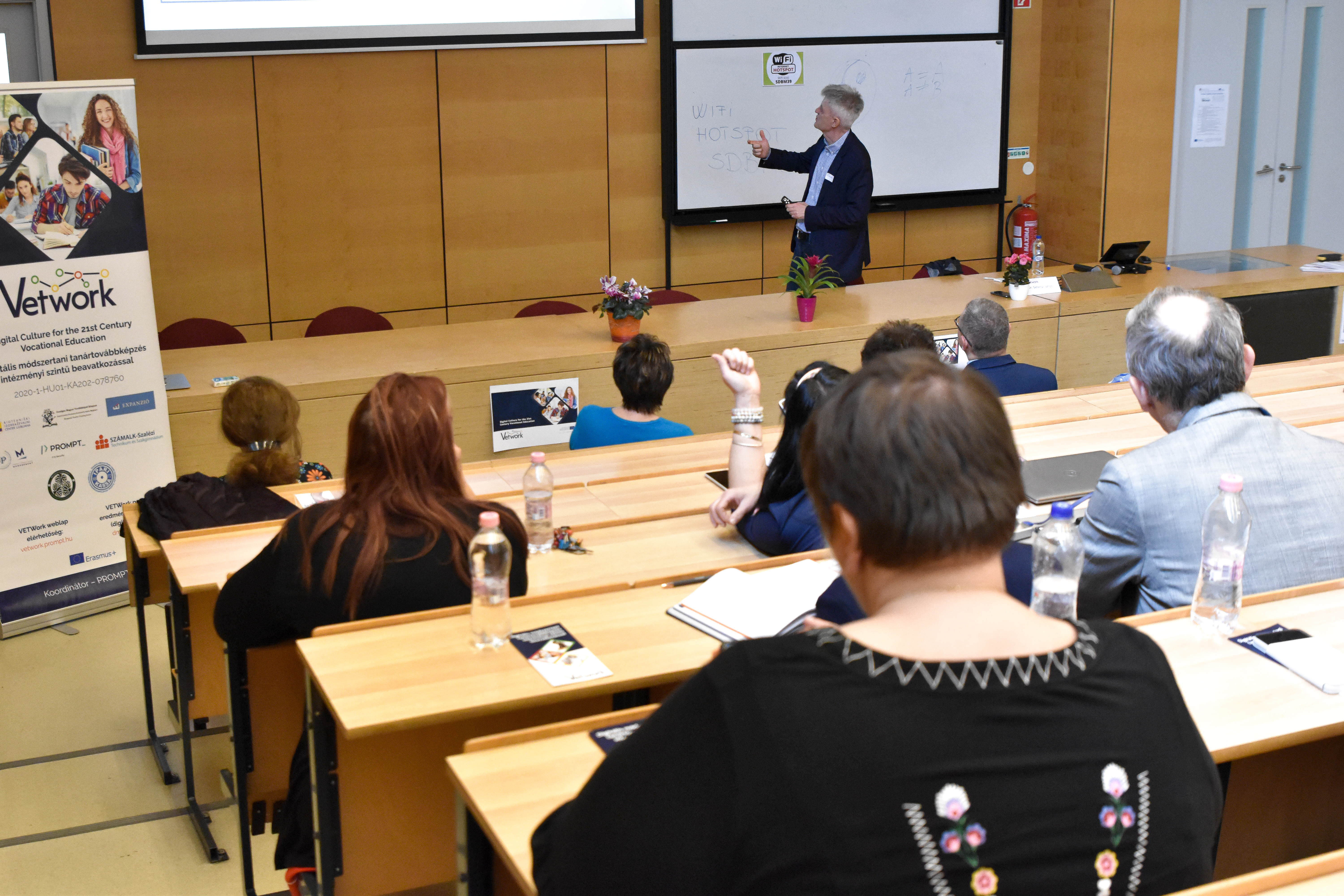 -
Budapest
-
Magyarország